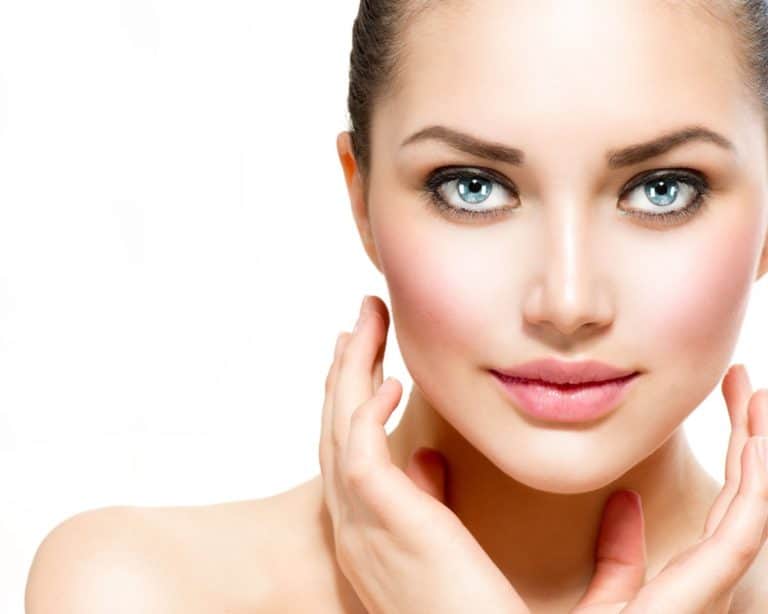 Are you tired of relying on make-up products or Instagram filters to camouflage paunchy or sagging cheeks? Do you wish you could magically lift and sculpt your cheeks for a slimmer facial profile?
Dr. Mohammed Alghoul offers several different treatment solutions that do not involve contouring or filtering your facial appearance. Using state-of-the-art techniques, Dr. Alghoul can treat your fleshy, heavy cheeks, giving you the slender facial appearance you desire.
Read on as the trusted plastic surgeon reveals his favorite techniques.
Dermal Fillers
Dermal fillers are a quick, effective, non-surgical way to subtly lift and enhance the cheeks. If you are not yet ready to commit to surgery, dermal fillers might be a suitable solution.
During a filler appointment, Dr. Alghoul injects the dermal filler into the upper area of the cheeks, right below the transition where the upper cheek meets the lower eyelid. (This is known as the malar area.) Adding the filler enhances and slightly lifts the upper cheeks, creating a slender, oval facial shape that looks slimmer than before.
Fillers can be administered during an office appointment in 30 minutes or less. With the right numbing creams and a gentle technique, there is little to no discomfort. The results appear almost immediately and can last six months to a year or more, depending on the specific filler. Regular "touch up" treatments are needed to maintain the results.
Cheek Lift
If your cheeks are too saggy or paunchy to be adequately corrected with non-surgical methods like dermal filler injections, Dr. Alghoul may recommend cheek lift. Commonly performed with facelift, cheek lift is a surgical procedure that elevates and re-suspends the sagging tissue and skin in the mid-face area.
Cheek lift is performed on an outpatient basis and usually requires one to two weeks of downtime to recover. The results are very long-lasting and no "touch-up" treatment is required. The incisions are placed in the lower eyelids (or, if combined with facelift, through those same incisions), so scarring is virtually unnoticeable.
With a cheek lift, you can enjoy a more oval facial shape. When others look at you, their eyes will be drawn to your elegant, high cheekbones and smooth, youthful cheeks.
Contact Dr. Alghoul
For more information about lifting sagging cheeks and achieving a slender facial profile with surgical or non-surgical treatment, Dr. Alghoul invites you to schedule a consultation with him.