Exceptional Care, Natural Results
Dr. Mohammed Alghoul is an Amman- based Plastic & Reconstructive surgeon who is boarded by both the American Board & Jordanian Board of Plastic Surgery. He obtained his medical degree from the University of Jordan Faculty of Medicine and left shortly after that to the United States where he did all his surgical training. He completed residency training in both general and plastic surgery at the prestigious Cleveland Clinic in Cleveland, Ohio. Dr. Alghoul then completed fellowships in microsurgery and breast reconstruction at the Medical College of Wisconsin, as well as a dual fellowship in cosmetic face and eyelid surgery with renowned plastic surgeon, the late Dr. Mark Codner.
After completing his surgical training, Dr. Alghoul joined the Division of Plastic Surgery at Northwestern Feinberg School of Medicine in Chicago, where he served as an assistant professor of surgery. In his seven years at Northwestern, he built a very busy clinical practice that served the greater Chicago area, and trained plastic surgery residents. His study in oculoplastic surgery allowed him to offer specialized techniques for cosmetic and reconstructive eyelid and face procedures. That combined with his microsurgery training background, has enabled him to perform complex facial reconstruction. Additionally, he dedicated a large portion of his practice for caring for patients with breast cancer through breast reconstruction and body restoration.
Dr. Alghoul is recognized for his extensive study of facial anatomy and expertise in cosmetic surgery of the eyelid and face. He wrote extensively on facial surgical anatomy, facial and periorbital surface topography (science of beauty), and eyelid surgery. Along with his team, he published over 60 peer-reviewed papers and videos showing his techniques in prestigious plastic surgery journals like Plastic & Reconstructive Surgery and the Aesthetic Surgery Journal (See Dr. Alghoul's Research). He has also developed his own filler injection techniques around the eyes and is the inventor of the lateral orbital C-Angle enhancement procedure which is a minimally invasive concept and approach for periorbital rejuvenation. Additionally, he also described the ideal proportions of the upper eyelid-brow area and developed combined techniques to create them. His signature procedure, the Tripple Arc Lift, is the only comprehensive upper eyelid and brow rejuvenation procedure. He is an invited lecturer and speaker, and is on the editorial board of the Aesthetic Surgery Journal where he also serves as the co-section editor of the oculoplastic section. Dr. Alghoul also reviewed for the Plastic & Reconstructive Surgery Journal and Plastic & Reconstructive Surgery Global Open

Dr. Alghoul's approach focuses on restoring the natural and youthful look that patient's desire. He is a firm believer that plastic surgery is not a cookie-cutter field of medicine, and each patient is unique. As such, he is particular in tailoring treatment to each patient individually in order to make the patient's goals a top priority. Fellow of the American College of Surgeons, and board certified by the American Board of Plastic Surgery and the Jordanian Board, Dr. Alghoul belongs to several societies including the American Society of Plastic Surgeons ASPS, the American Society for Aesthetic Plastic Surgery ASAPS, the International Society for Aesthetic Plastic Surgery ISAPS, the Jordanian Society of Plastic & Reconstructive Surgery JSPRS, and the American Association of Plastic Surgeons AAPS, which is one of the most prestigious plastic surgery societies in the world.
Contact Dr. Alghoul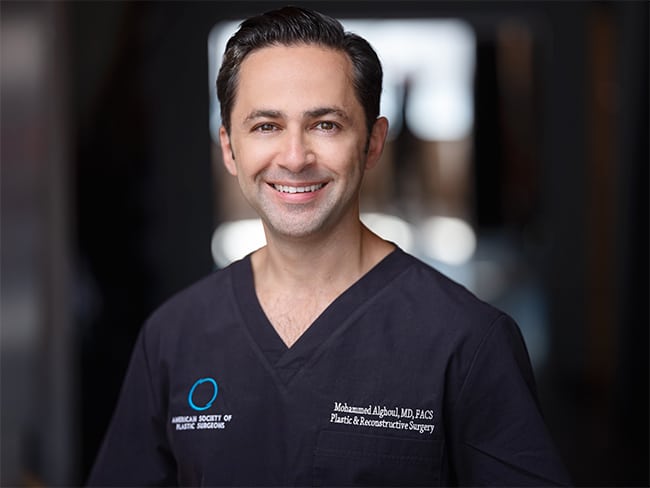 If you'd like to schedule a consultation with Dr. Alghoul to discuss one of the procedures he offers, please contact us via email.
Timeline
University of Jordan Faculty of Medicine Graduation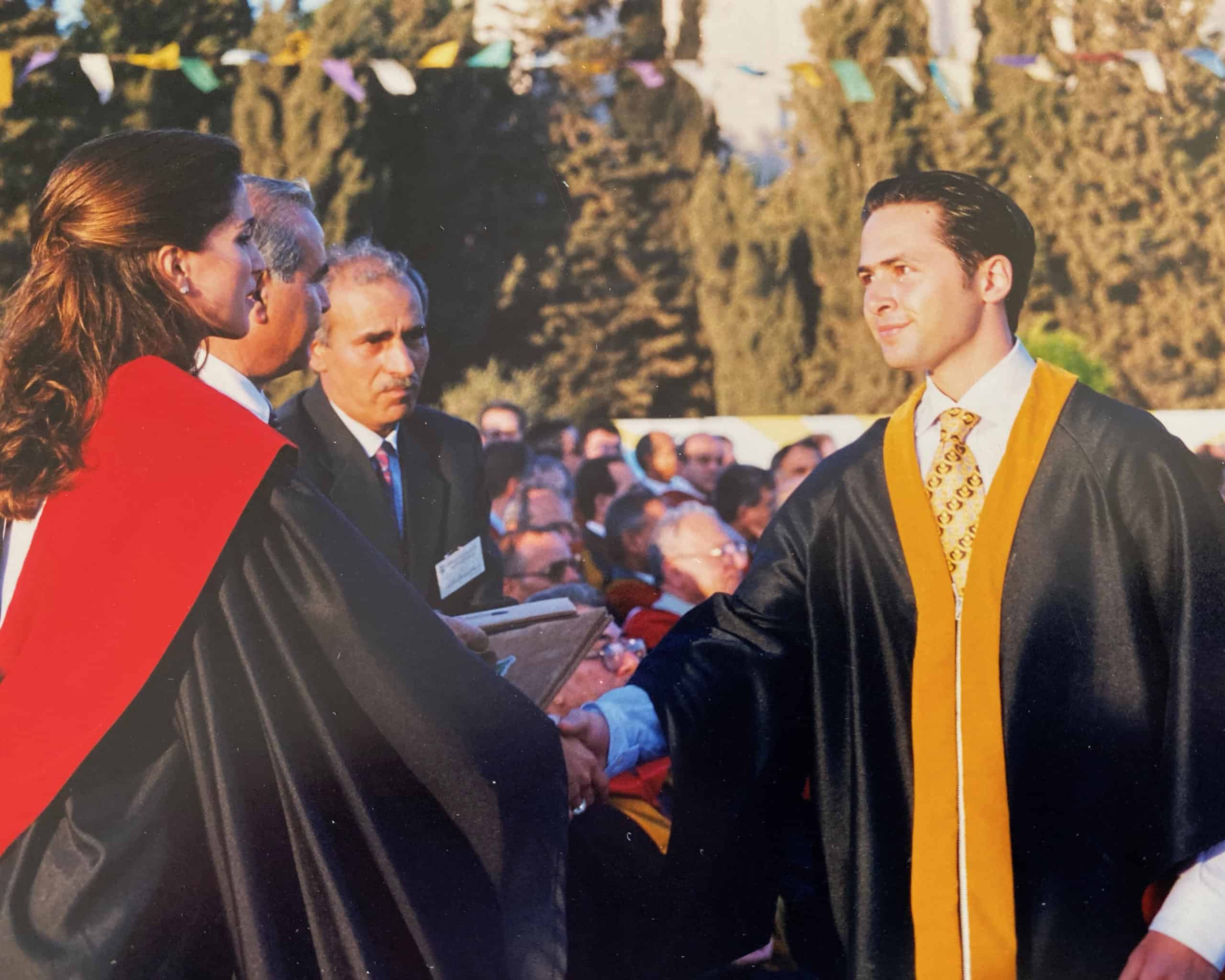 Cleveland Clinic Internship
Cleveland Clinic General Surgery Residency
Cleveland Clinic Plastic Surgery Residency
Cleveland Clinic Plastic Surgery Fellowship
Medical College of Wisconsin Microsurgery Fellowship
Mark Codner Plastic Surgery Aesthetic & Oculoplastic Fellowship
Northwestern Feinberg School of Medicine
Division of Plastic & Reconstructive Surgery
Assistant Professor
2020